Name: Elizabeth (Beth to most people though)
Location in Florida: Spring Hill
How long have you lived in Florida? 4 years this July.
Age: 29
Childrens names & ages or your due date: Samantha (4 1/2), Naomi (15 months) and Leia (3 months)
DH/SO name: Sean
Do you work? Nope!! I'm a SAHM :)
What is your favorite Florida activity? I love going to the beach and spending time with my girls in the pool :)
Post a clear picture of you also.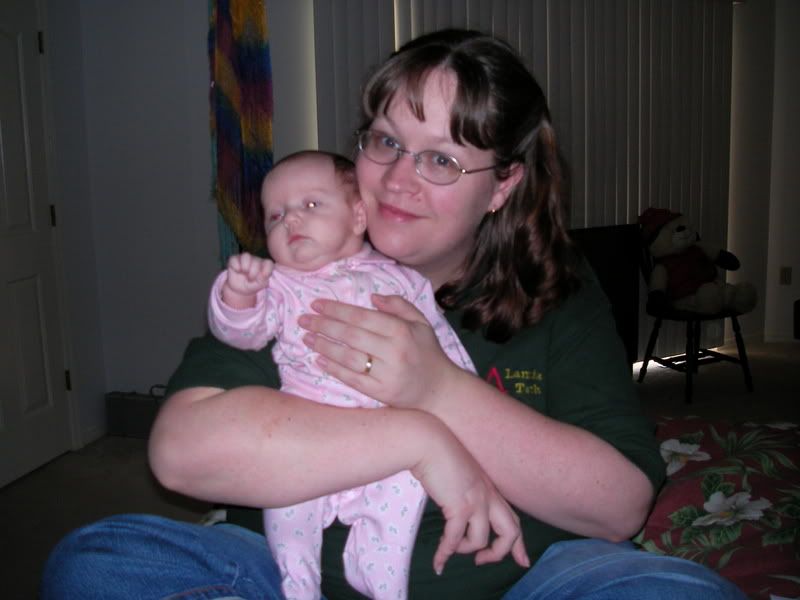 Leia and myself!